Maria Lani: Con Artist, Genius or Both?
[The original version of this was published in the June/July 2014 issue of Art in America]
When Maria Lani arrived in Paris in the spring of 1928, a self-proclaimed silent film star from Berlin in town to make a new movie, she quickly caused a stir, persuading fashion mavens and many of the city's most advanced artists to lend support to her dream project. She was dressed by Lanvin and perfumed by Chanel. Bonnard, Braque, Chagall, de Chirico, Cocteau, Robert Delaunay, Derain, van Dongen, Leger, Matisse, Man Ray, Ozenfant, Picabia, Rouault, Soutine, Valadon and 43 other artists painted a portrait of her.
An exhibition of these works, most that had been made for potential use on set, travelled to galleries and art centers in New York, Chicago, London, Berlin, Paris and Rotterdam.1 Vanity Fair devoted a spread to Lani and her images.2 A decade and a half later, Thomas Mann coauthored a screenplay inspired by her, 3 which Jean Renoir agreed to direct, with Garbo to star.4
By then Lani had disappeared. When she died in obscurity in 1954, a new story emerged—that she was no actress, just a fraud, a stenographer from Prague who absconded to America with portraits she did not own and subsequently sold. This rumour was first recorded in Jean Cocteau's diary, and it seems possible he originated it — he had had bitter business dealings with Lani's husband.5
The rumour was published in 1968 by the journalist Jean-Paul Crespelle, unsourced.6 It has been recycled often since, most recently in the catalogue for the 2008 exhibition "Paris Portraits: Artists, Friends, and Lovers" at the Bruce Museum in Greenwich, Conn.7
Lani is now presented less as charmer than villainess, kin to the crooked financiers who exploited the 1920s froth and sparked the Great Depression. Lani's travelling exhibition opened in New York the week after the city's stock exchange tanked.
Figure 2: Robert Delaunay
Portrait of Maria Lani circa 1928-1929
Oil on canvas, Private collection Image Source
The real Maria Lani, as I've discovered in over a decade of research spanning five countries, is more complex than she or Cocteau let on.
Her story presents a unique opportunity to reevaluate the portraits made of her, which are particularly interesting as a group. One model, one year, dozens of canonic artists—there are few comparable experiments in art history.
Born on June 24, 1895, in the Polish village of Kolno, Maria Jeleniewicz grew up Jewish in the pogrom-ridden city of Czestochowa.8 Her father was a trader and a factory worker who died young. The family lived off his factory pension in a middle-class neighborhood,9 until her mother died as well, in 1918.10 Maria adopted a new surname and emigrated. I've found no record of her in Prague, the city she claimed to be from. By 1928, she was in Berlin, where she probably studied with and acted for director Max Reinhardt, as she said, since he did not contradict that claim when interviewed about her in 1930. The woman had exceptional looks and personality, Reinhardt attested:
In stature, Lani is tiny. Her hair is dark. She is slim and beautifully proportioned. Her eyes are rather remarkable—large and luminous, and her lips, which are extremely attractive, hide the pearliest of teeth. Yes, Lani has a certain charm and there is nobody in Paris or Berlin exactly like her. 11
But those qualities didn't land her leading roles. Presumably desperate to break out before her youth and beauty faded (she reduced her age by 10 years), Lani moved to Paris, inflated her résumé and made "producers" of her brother Alexander and her husband, Maximilian Abramowicz. The latter was an occasional author and full-time Russophile, sometimes known as Max Ilyin or (when he wrote for the Lani exhibition catalogue) Mac Ramo.12 The three claimed to be working on a movie that required numerous portraits as a key plot device.
Dangling the lure of filmic celebrity and Lani's captivating persona, and probably aided by the then-enthusiastic Cocteau, they got 59 artists to portray her in little over 12 months. According to period chronicler Maurice Sachs, only Picasso refused her flat out; the artist Marie Laurencin said, "Take one of my canvases and call it Portrait of Maria Lani."13
Figure 3: Chaim Soutine Portrait of Maria Lani 1929
Oil on canvas, Mrs. Sam A. Lewisohn Bequest, Museum of Modern Art New York Image Source
Lani fibbed but—crucially—she almost certainly didn't steal any artworks. It's said she made off with the portraits after their last stop, in America, but catalogues and checklists reveal that the exhibition stopped first in America, and then traveled intact back to Europe. All the extant portraits have solid provenances, none of the artists complained of theft, and Lani didn't disappear when the show ended, as one would expect of a thief on the lam, but rather continued acting in the theater and obtained French citizenship. In short, the most notorious part of her legend—alleging fraud and theft—stands on hearsay alone. Lani and her husband did move to New York, in 1941 not to make an. illicit fortune but to flee Hitler. During the war, she volunteered at the Stage Door Canteen in New York City, where GIs on leave were served by stars of the stage and screen as well as workaday actors. After the war, she and Abramowicz returned to Paris, where she worked at the American embassy and he negotiated with studios, trying to get Mann's movie made. However, by the time Lani died of a long-developing, painful brain tumor, she had ceased to work, her husband had moved back to New York, and she was buried in a pauper's grave, the kind dug up every five years to make way for new arrivals.14
Figure 4: Jules Pascin Maria Lani
Charcoal on paper, The Phillips Collection, Washington, D.C. Image Source
Remove the element of theft and Lani's project looks less contemptible than creative—the crystallization of a cultural moment. Go-go economic times and new social mobility had created an illusion of boundless possibility; meanwhile, the growing prestige of film had helped spread the Hollywood values of seduction, surface appearance and self-invention—values already personified by Parisian art-world figures like Kiki de Montparnasse. Lani's exhibition also presents an opportunity to , inquire into the nature of modern portraiture. A number of critics saw her exhibition as inadvertently demonstrating the egotism of experimental artists, and disparaged the portraitists for their inability to agree on her appearance. "See your oculist now" was the slogan that came to a New York Times writer's mind.15 Could this, however, have been Lani's goal all along—a "screen test" in various mediums and styles, by various artists, demonstrating the fluidity of her acting prowess? Lani left no record of her intentions, but consider her actions.16 She not only picked diverse artists—their approaches ranged from Georges Papazoff's nonfigurative Surrealist painting to Man Ray's highly stylized photography to Charles Despiau's monumental sculpture—but she showed each a different face, sometimes several faces in a single sitting. Cocteau wrote (before his disillusionment):
Every time you take your eyes off her she changes. You see her in turn as a young girl, a ravaged woman, a college girl, a cat with thin lips, thick lips, a slender neck, a herculean neck, vanquished shoulders, broad shoulders, Chinese eyes, the eyes of a dog.
He didn't doubt this was on purpose.17 Cocteau, Rouault, Delaunay and Man Ray seem to have recognized Lani's virtuoso mutability, each creating a series of portraits to do it justice, while Picabia superimposed several views in a single work. The Ukrainian-Israeli sculptor Chana Orloff infused her one Lani portrait with this complexity. The head is tipped back 30 degrees; the chin juts out farther than the nose. The work could have easily become a cliché of haughty celebrity. But Orloff softens it ever so slightly, with a 10-degree list to the right—not so far as to create a stereotypical portrait of "the thinker." Rather we are presented with a cocktail of ambition, hauteur, untouchability, sensitivity and depth—reflecting, it seems, the mind of a woman intent on great doings yet possessed of the knowledge of how quickly things can go awry. The sharp chin and forthright nose (with its deep nostrils and tense smile lines) give her moral gravity, while the pillows of flesh around the lips, cheekbones and philtrum lend softness.
The lightly pursed lips speak of secrets kept, and the great upward-swooping eyebrows open a swath of vulnerability and wonder. As the viewer's eye wanders from part to part, multiple Maria Lanis emerge and recede. I think of Lani less as a fraud than as an impresario who inverted the traditionally passive role of the model. As Cocteau wrote, "She was doing my portrait."18 Lani drew many famed collaborators into this endeavor, and for a moment it tightly wove together an art world that was about to splinter into a thousand pieces. In his catalogue essay for the 2007 traveling exhibition "The Mirror and The Mask," cocurator Malcolm Warner argued that Picasso discovered the idea of "the portrait as a mask, a likeness and identity created for the occasion and changeable ... like all portraiture to some degree, perhaps, but different in that it is openly and self-consciously so."19
Couldn't one say that Lani's exhibition did the same?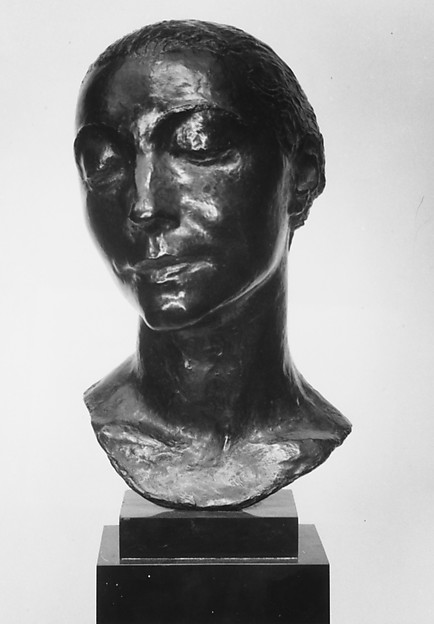 Figure 5: Charles-Albert Despiau Maria Lani
Bronze, The Metropolitan Museum of Art, New York
Edith Perry Chapman Fund, 1951; acquired from The Museum of Modern Art, gift of Lillie P. Bliss Image Source
---
NOTES:
1. Brummer Gallery, New York, Nov. 1-28, 1929; Arts Club of Chicago, Dec. 3-17, 1929; Galerie Alfred Flechtheim, Berlin, June 1930; Leicester Galleries, London, August-September, 1930; Galerie Georges Bernheim, Paris, Nov. 15-30, 1930; Rotterdamsche Kunstkring, Rotterdam, Jan. 11-Feb. 1, 1931.
2. "Maria Lani—The Subject of Many Modern Painters," Vanity Fair 33, no. 4, December 1929, pp. 76-77, unsigned.
3. Louis Bromfield, Maximilian Ilyin and Thomas Mann, "The Woman of the Hundred Faces," 1943, Louis Bromfield Collection, Ohio State University Rare Books and Manuscripts Library, Box 61, Folder 1424-1425.
4. "Renoir Guides 'Faces,' " Variety, Sept. 17, 1947, unsigned, p. 18.
5. Jean Cocteau, Le passé defini III: 1954, Paris, Gallimard, 1989, pp. 84-85.
6. Jean-Paul Crespelle, La folle époque: des Ballets Russes au surréalisme, Paris, Hachette, 1968, pp. 280-82.
7. Kenneth E. Silver, Paris Portraits: Artists, Friends, and Lovers, New Haven, Yale University Press, 2008, p. 61.
8. "Czestochowa Births 1885-," Czestochowa Archives. Digitized by the Czestochowa-Radomsko Area Research Group.
9. "Czestochowa Book of Residents 1870-1900," Czestochowa Archives.
10. Warsaw Cemetery Database-C Records. Digitized by Jewish Records Indexing—Poland.
11. Quoted in the unsigned article "50 Artists Paint the Same Woman—No Two Alike," Milwaukee Sentinel, Nov. 23, 1930, p. 7.
12. Abramowicz was born Apr. 7 or 9, 1893, in Bialystok, Poland. He published books on the artists Maurice Utrillo and Sevek as well as a book of his own poetry. He also wrote and produced for stage and screen.
13. Quoted in Maurice Sachs, Au temps du Bœuf sur le toit, Paris, Grasset, 1987, pp. 220-21; my translation. Sachs's account, first published in 1939, is mildly suspicious of Lani.
14. "American Foreign Service Report of the Death of an American Citizen," Apr. 30, 1954. The archives at the Musée Bourdelle, Paris, contain a copy of the most detailed obituary; the newspaper's name was not retained.
15. Edward Alden Jewell, "Each Has His Own Say," New York Times, Dec. 21, 1930, p. 111. This opinion runs as an undercurrent in several reviews and is stated most explicitly in two others. "Brummer Shows Fifty-one Portraits," Art News, Nov. 2, 1929, p. 6, unsigned: "The exhibition emphasizes the peculiarly egocentric quality of the modern artist, for these portraits are less character studies of the sitter than revelations of the painters' or sculptors' personalities." "Fifty Portraits of Maria Lani," Apollo, September 1930, unsigned, pp. 242-43: "The fact is that in these works the artist is more easily recognizable than the sitter."
16. Although Lani was reported to be writing a memoir when she died, it has yet to surface. Her husband inherited her effects; it's unclear, however, who inherited his when he died in Paris on Feb. 5, 1964. His death certificate was sent to two cousins, Isabelle Levy and Michel Titan of Paris, but I have not succeeded in finding them or their descendents.
17. Jean Cocteau, Portraits of Maria Lani by Fifty-one Painters, New York, Brummer Gallery, 1929, p. S.
18. Ibid, p. 7; italics Cocteau's.
19. Malcolm Warner, "Portraits about Portraiture," in Palomar Marco and Malcolm Warner, The Mirror and the Mask Portraiture in the Age of Picasso, New Haven, Yale University Press, 2007, p. 19. The show appeared the Museo Thyssen-Bornemisza, Madrid, and the Kimbell Art Museum, Fort Worth, Tex.
Cover Image: Rodolphe Theophile Bosshard Maria Lani
Christie's Interiors Sale 2009, New York
Image Source