A Complex Tapestry: Contemporary Art from Sub Saharan Africa
Africa is not a country.
This statement seems obvious, but the term 'African art' is still widely used in the art world despite the whiff of neo-colonial impression it evokes.
The subject begs for attention, but is hard to define. The truth is that this area, historically grouped together, is extremely complex in terms of its contemporary art. But like the shimmering tapestries of bottle tops by El Anatsui, art stemming from the sub Saharan region can be viewed as a beatiful whole, as well as a combination of unique separate parts.
Let us attempt to define the angles from which to view contemporary art from Sub Saharan region.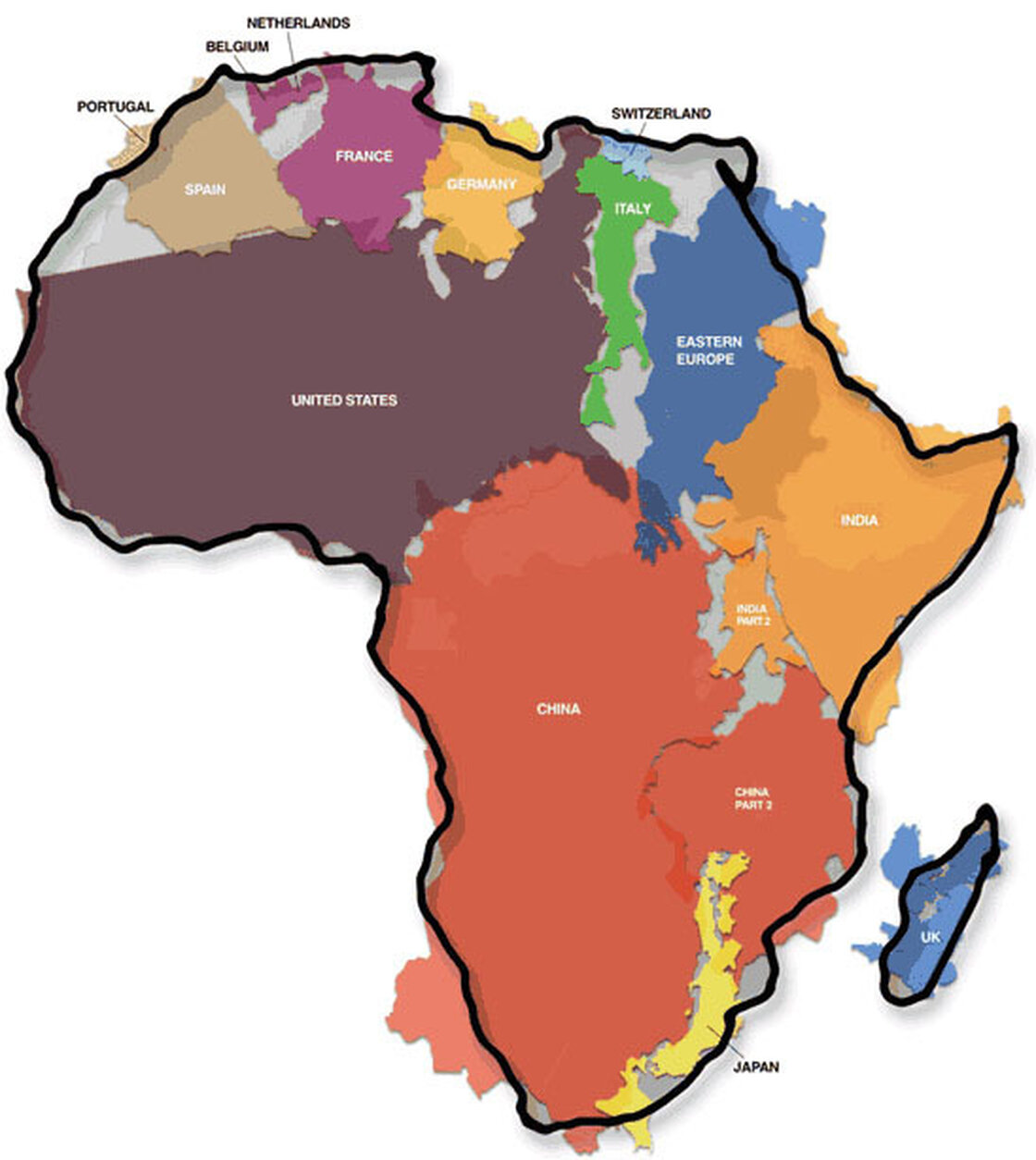 Figure 2: Kai Krauss Map of the True Size of Africa Image Source
Realising the true size of Africa is easier when some of the world's largest countries are superimposed on its map. China fits within the continent in its entirety, alongside the United States and India. Even if we only take the sub-Saharan region into consideration, we end up with a vast area, which we know very little about in terms of its contemporary art. Why is that so? Are there any trends we should be on the lookout for?
The sub-Saharan region of the African continent is growing in its economic strength. As seen throughout history, the boom of an economy often brings the development of a rich art scene. However, it seems like the local art ecosystems are still in-the-making, each country building on a different past. Each country has major players forming the local characteristics of its art scene. For example (according to the Art Newspaper) until relatively recently there was no network of commercial galleries in Nigeria. 'The role of the curator was traditionally very important because of that', states Bomi Odufande, founder of Dash & Rallo Art Advisory in Lagos. The case in Nigeria might be an exception, with its five art universities (in comparison with one in Uganda and none in Kenya), which are important (but perhaps not crucial) for the development of a healthy art environment and artistic debate.
The museum network in many of the African countries is also still at an early stage. Growth here is very likely to be stimulated by the private sector, in face of little support from governments. A good way to illustrate this tendency is Thomas Heatherwick's project of Zeitz MoCAA (Museum of Contemporary African Art) in Cape Town financed at large by German collector Jochen Zeitz.
As seen in Nigeria and South Africa, more institutions are needed to help artists stay in Africa and develop their own voice. Touria El Glaoui, founder of the 1-54 Art Fair in London debates that alongside the many artists working across the African diaspora through migratory practice - residencies, touring exhibitions and art fairs - we should remember that there is an equal amount of artists who stayed and gained international recognition from within the continent. The best example would be the internationally recognised El Anatsui, whose work was mentioned above. Born in Ghana, living and working in Nigeria, Anatsui's works adorn the walls of the likes of the British Museum or the Centre Pompidou.
Still, despite the recognition that exists, it feels like the public outside Africa has to be educated about this subject which is relatively fresh. An anonymous African art collector shares his thoughts on the matter: "As an increasing number of collectors and galleries look abroad, they discover artists in Africa, just like contemporary Chinese art in the early 2000's. It's an exposure to something already existing, rather than something that's come into being in the last couple of years."
The local political situation might be to blame for the delay in African art reaching our shores: "Only recently in many places things have calmed down and people can turn their interest from survival to creating art. We can already see the effects of that- there is more money around and people start regarding art as an investment," says Lucy Namayanja, an Ugandan born, London based artist.
In Europe and America the amount of exhibitions, art fairs and information about contemporary African art is steadily increasing. Wouter Welling, an African art curator for both the Wereldmuseum in Rotterdam and Afrika Museum in Berg en Dal, admits that institutions and commercial galleries are generally more open to African Art than even 15 years ago. Africa-focused exhibitions and art fairs are enjoying greater public attention. The Dakar Biennale, DAK'ART, inaugurated in 1989, initially was supposed to promote literature and visual arts alternately; in 1996 the focus shifted to visual arts exclusively. The bi-yearly event has both interest from African collectors as well as the international art market. In 2013 Touria El Galoui (mentioned above) founded the 1-54 Contemporary African Art Fair in London, potentially becoming the main event covering the subject in Europe. Its name (54 countries in 1 continent) suggests the wide geographical scope of the represented artists. The exhibition Here Africa / Ici l'Afrique, set up in Geneva earlier this year, showcased works of 70 African artists curated by Adelina von Fürstenburg, and tackled the contemporary political problems their countries were facing.
Furthermore, auction houses recorded increase in prices of contemporary African art. 70% of buyers had an African background; it still seems like the European collectors take their time before considering African art as an investment. "Africa Now", a May sale at Bonhams' in London recorded paintings from the 1970's by Benedict Enwonwu and Yusuf Grillo fetched £92,500 and £80,500 respectively. Galleries and museums are keeping up with this pace with Tate setting up an African art acquisition committee in 2012 in partnership with a Nigerian bank.
So is it possible to find a common thread in the area of sub-Saharan Africa? Are political issues something we could consider a common denominator, or what differentiates each country from each other?
Figure 4: Lucy Namayanja,I Am Alive, 2014
Copyright the artist Image Source
"Art and politics never disconnect", says Lucy Namayanja. "But the same could be said about any art. I am inspired as much with life, growth, death and decay, my art is like a grandmother telling stories, helping people to find their way in life".
It seems we simply have to open up and absorb Sub-Saharan Africa both by appreciating each of its unique pieces and as a whole.
---
NOTES:
Figure 1: El Anatsui,Intermittent Signals, 2009
Image Source