"Not for the Cattle" - The Manggha Collection and Japanese Passion
Can a single collector's passion ignite a whole country's interest in a particular art form? Can a generous gift to the nation, initially rejected and unappreciated, turn into an internationally recognised institution? Can the personal taste of an eccentric pioneer influence an entire artistic movement?
On March 11th 1920 Feliks "Manggha" Jasienski officially donated his entire collection of Asian art to the National Museum in Kraków. The core of the collection consists of objects from Japan, then China and further South-Eastern Asia. (1) Nothing escaped Jasienski's appetite for curios: ceramics, paintings, sculpture, textiles, metal works, militaria, lacquer, but above all: 4,600 of his beloved Japanese woodblock prints.
Feliks Jasienski was born in 1861 into a family of wealthy landowners. Due to an eye condition (retina detachment) he struggled his entire life; he never received a formal academic degree. He studied individually and excelled in languages. This and his family's wealth allowed him to travel and attend lectures on various subjects – mainly art history.
During his extensive travels around Europe (2) in the 1880's as well as his later travels to the Middle East, Jasienski created a network of contacts including art dealers, artists and scholars, who would help him supply his ever-growing collection.
A regular visitor of specialist antiquary salons of Paris and Berlin, Jasienski became acquainted with the connoisseurs of Far Eastern art, especially from China and Japan: Siegfried Bing, Charles Vignier, Henri Porter. He fervently followed the lectures of Ernest Renan. Jasienski kept up to date with the current trends and art critics' journalism and his general erudition resulted in the publication of his own essays.
In 1901 in Paris he published a book Manggha. Promenades à travers le monde, l'art et les idées, under the pen name Félix (3). The publication was inspired by a series of books of sketches by Katsushika Hokusai (1760-1849) by the same title. It established the young collector as an expert in the field and gave him the famous nickname: Feliks "Manggha."(4)
As Jasienski explains in his book:
'What does Manggha mean? Various sketches. What does it contain? The answer is rather, what does it not contain?'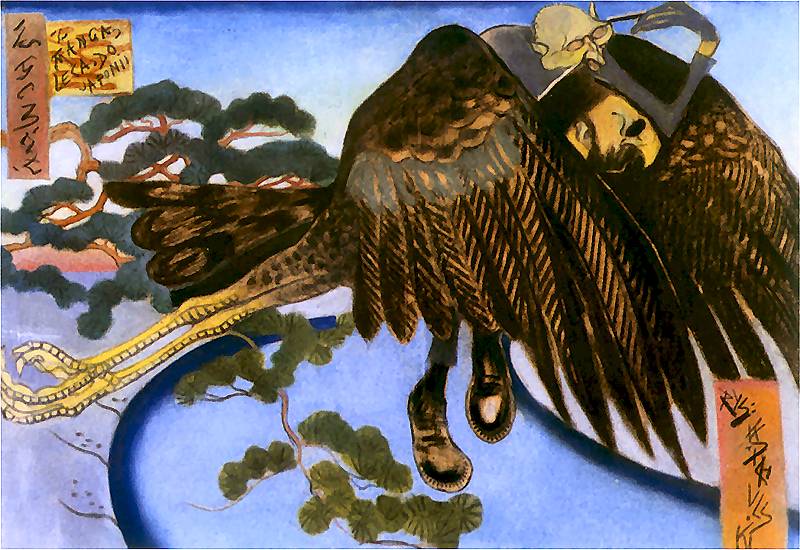 Figure 2: Wyczól and Manggha flying to Japan,
Kazimierz Sichulski (1879- 1942), ca. 1906, pastel on paper.
Caffee Jama Michalikowa, Krakow.
Leon Wyczólkowski and Feliks Jasienski became great friends.
Together they studied Jasienski's collection and Wyczólkowski painted many pictures inspired by the
pieces or featuring them.
Image Source
For a young avid collector it must have been hard to resist the up and coming craze for Japanese art. In late 1880's Jasienski returned to Poland from his voyages around Europe and the Middle East. Soon afterwards, he got married, settled down in Warsaw and began the process of transporting his treasures to the new home.
Western Europe and America had been fascinated by Japanese art for the past 30 years. The World Expo in Paris in 1867 and further similar shows resulted in the development of a whole movement called Japonism (5).
A 1901 exhibition of Japanese woodblock prints at the Zacheta Fine Arts Society Centre, curated by Jasienski himself, was a huge disappointment for the young collector. It generated interest, but the press's criticism (6) irritated him so much, that the scandalised Jasienski abandoned his plans to bequeath the whole collection to Zacheta, instead filing away the entire print collection, signed 'not for cattle' – a notorious move on his part. He subsequently moved from Warsaw to Krakow, a city that would prove to be more appreciative of his treasures.
The atmosphere of this artistic centre revived Jasienski's spirits. He became friends with the contemporary artistic elites. (7) He hosted the artists at his house, visited them in their workshops and inculcated the love of Japanese art. They discussed art and portrayed Jasienski himself in their work, expressing their respect and friendship of the collector with an often humourous approach.
Manggha's systematically enlarged collection was intended to be a gift to the nation from the very beginning. He tirelessly promoted it, organising exhibitions, shows and meetings in his own home. Jasienski embraced anyone who expressed interest in his beloved collection. He would give visitors a tour around his house, allowing people to touch screens, try on kimonos and marvel at the art piled up to the ceilings. (8)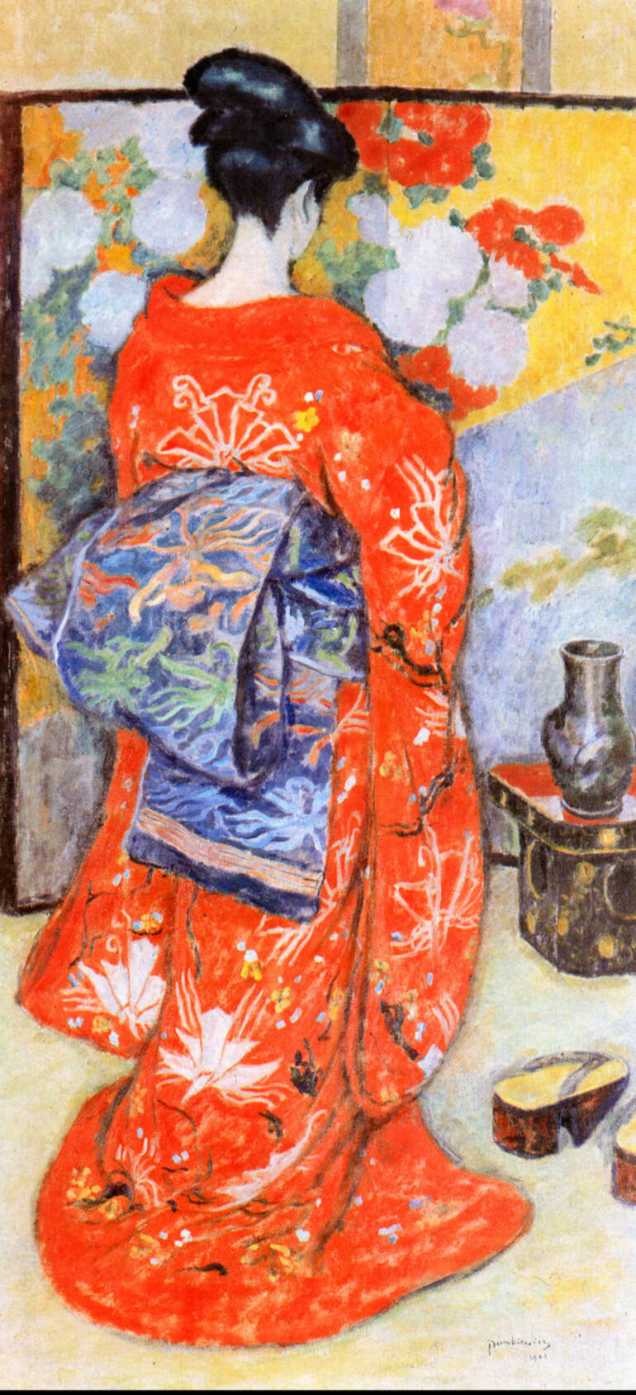 Figure 3: Józef Pankiewicz (1866-1940), Japanese woman, 1908.
Oil on canvas, 200 x 94 cm,
National Museum, Krakow
The model was pictured in front of a screen and in a kimono from Jesienski's collection-
the same objects he was photographed with in the images included within this article.
Image Source
His dream was to deposit the collection with the National Museum, where it would be permanently displayed as a separate branch named after Jasienski. Unfortunately, he was not able to see his dream become reality. Jasienski died on 6 April 1929 at home, surrounded by his beloved art. Apparently only a week before his death, he had made his last purchases for the collection. Nearly blind, he appraised the new pieces by touching them rather than looking. The future of his collection was on his mind until the very end.
The collection remained largely in storage at the National Museum until 1994, when the construction of Manggha Museum of Art and Technology was complete. Designed by the Japanese architect Arata Isozaki it was raised thanks to the support of the Oscar winning film director Andrzej Wajda.
I like to think that Manggha Jasienski would be extremely happy to see how much is happening here." says Aleksandra Görlich, curator at the Manggha Museum. "We organise a dozen or so exhibitions a year, hosting music and theatrical performances. We also opened a Japanese language school. We generate great interest and draw a young vibrant crowd," she adds.
Jasienski is certainly one of the most eccentric figures of the Polish art scene of the turn of the century. Despite the politically complicated situation and ill health he managed to amass an impressive collection composed of carefully chosen pieces. Few collectors could boast themselves with a museum devoted to their memory. Not bad for a person who never even set foot on Japanese soil.
Figure 4: Manggha Museum of Japanese Art and Technology today.
Image SourceMuseum Website
---
NOTES:
1. India, Siam, Cambodia, Korea, Indonesia as well as Central Asia: Mongolia and Tibet.
2. Germany, France, Italy, Switzerland, England, Belgium, the Netherlands and Spain.
3. Its continuation released in Poland in 1911, so called Polish Manggha released in 'Miesiecznik Literacki i Artystyczny', Monthly Artistic and Literary Review.
4. Hence the French spelling.
5. One of the most famous artists inspired by Japanese woodblock prints is Van Gogh himself.
6. The ukiyo-e prints so beloved by their owner were compared to 'unsophisticated pictures from tea boxes'!
7. Olga Boznanska, Pankiewicz, Stanislaw Witkiewicz, Jablczynski, Stanislawski, Weiss, Leon Wyczólkowski Zbigniew Mehoffer i Konrad Krzyzanowski, Wladyslaw Podkowinski, Teodor Axentowicz, Malgorzata Lada-Maciagowa, Tadeusz Cybulski, Teodor Grott, Damazy Kotowski, Kazimierz Sichulski, Konstanty Laszczka, Stanislaw Kazimierz Ostrowski etc.
8. The meetings would often end up with music making by a glass of wine.
Cover Image: Portrait of Feliks Manggha Jasienski
Leo Wyczólkowski (1852-1936), 1911, pastel on paper,
82 x 96 cm, National Museum, Krakow
Image Source